Process - Tsuneishi Heavy Industries (Cebu), Inc.
Process
Planning / Design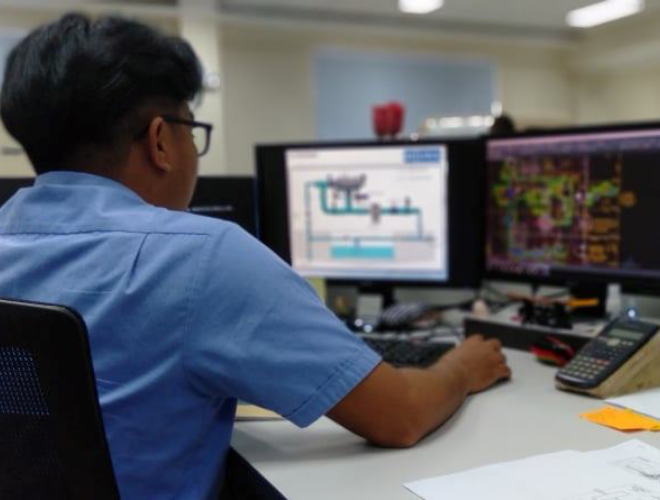 The main purpose of using 3D software in the designing is to be able to accurately define each detailed part of the vessel in order to avoid mistakes such as inconsistency of adjacent parts and difficulty in production process.
Steel Processing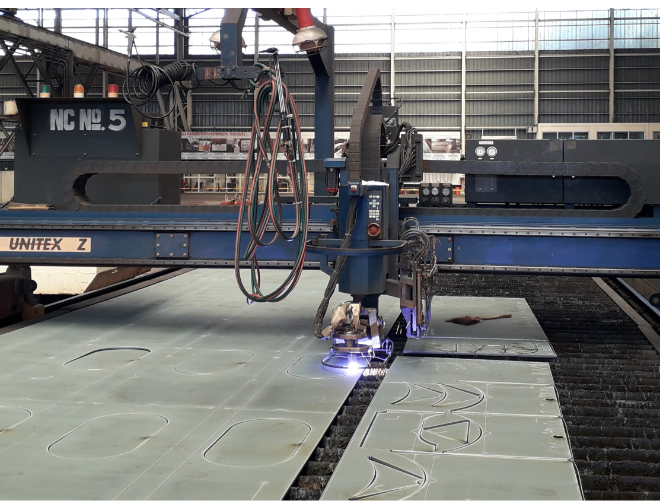 The construction of a hull involves complex works equipped with advance technologies. (Shot Blasting, NC Cutting, Heat Bending)
Hull Fabrication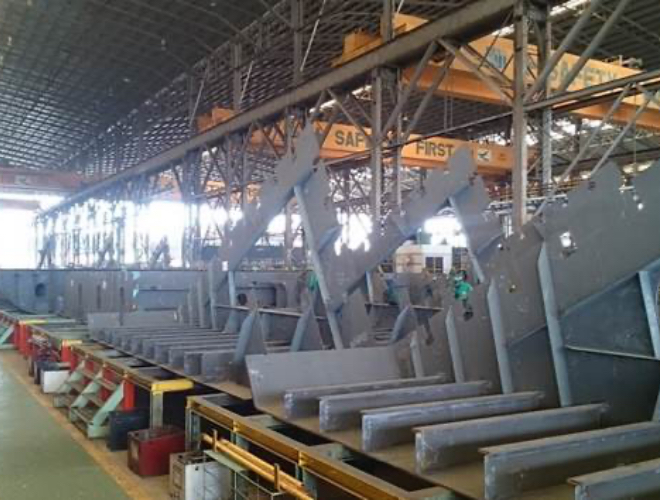 The shaped steel plates are then passed to the fabrication shops where they are assembled into units and parts the fabricated as hull block.
Pre-Outfitting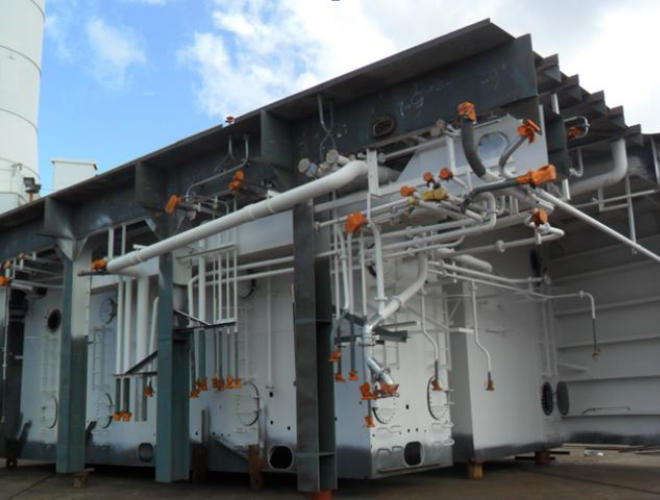 Outfitting techniques are used to produce more complex units already equipped with pipes and other fittings.
Hull Erection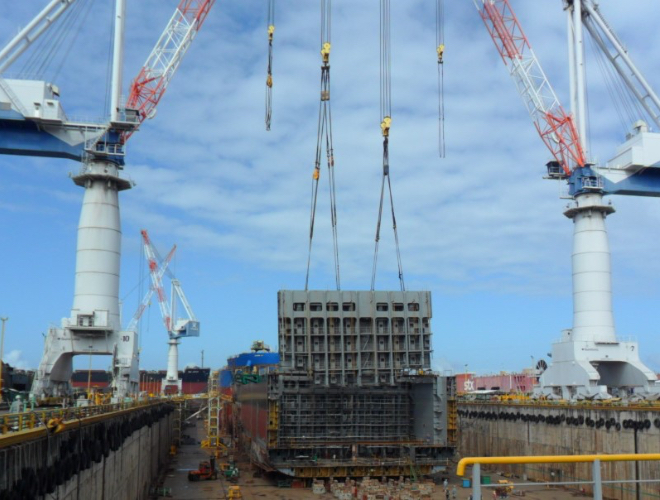 Prefabricated blocks are transferred to the building berth to form the hull of the ship. Transfer may be made by crane or special vehicle (e.g. Kamag block carrier). Portable automatic electric arc welding machines and manual electric arc welding are then used to assemble the units.
Accommodation Loading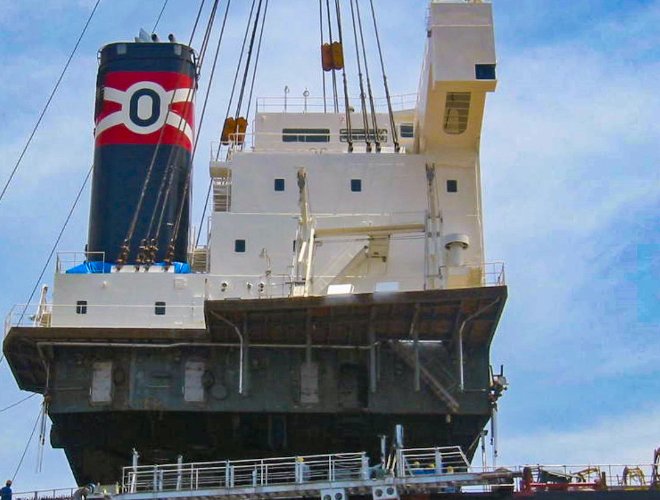 The whole Accommodation of the ship has five storeys and each is fabricated separately with its interior. Then, it will be loaded into the vessel by a floating crane before launching.
Launching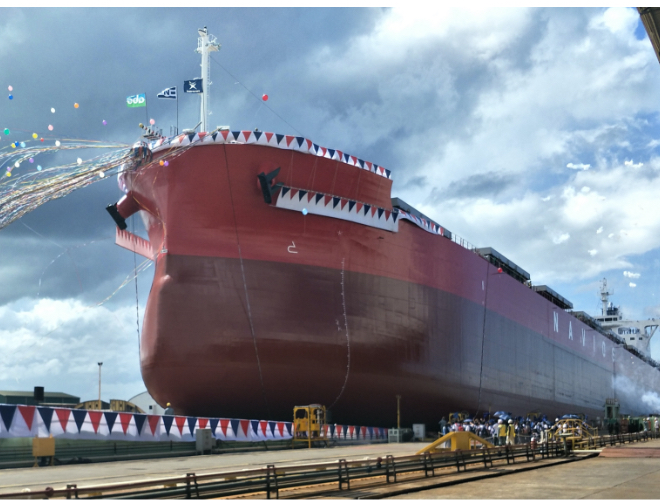 At an appropriate stage, normally after the completion of the hull and superstructure and the installation of some of the parts and machinery, the ship will be launched. Christening is often conducted during the Launching or during Delivery.
Hull Outfitting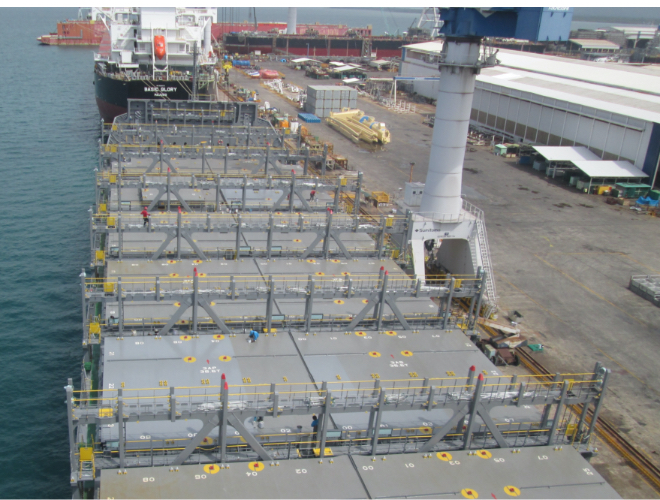 After the launching, the ship enters the outfitting phase. This is the time when there is a great deal of activity installing and protecting a considerable amount of parts and equipment.
Sea Trial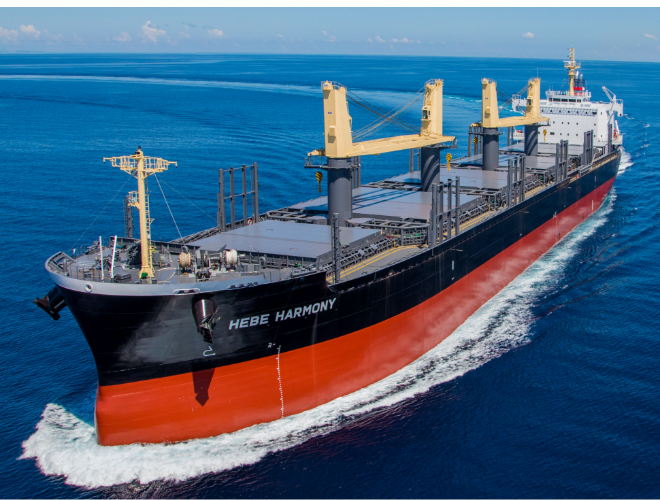 Before the ship will be delivered to its owner, it must undergo sea trial during which shipyard workers go onboard to engage testing of all parts of the ship to ensure that everything is satisfactorily operational.
Delivery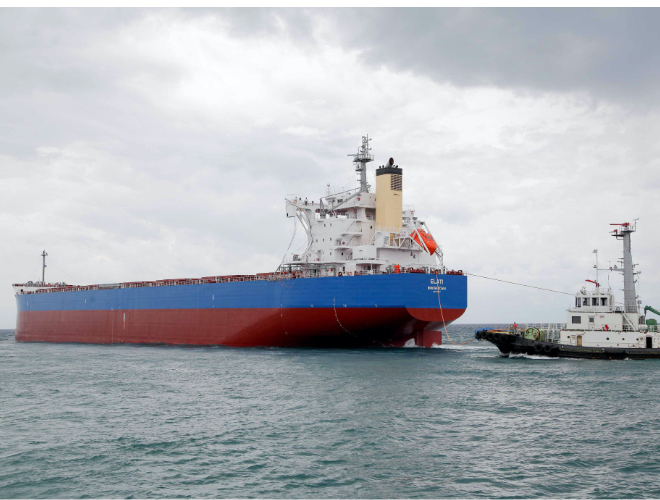 After a ceremony at the bridge of the ship, with the entire owner's excellent assessment, the ship will sail out from her maiden voyage going to its homeport. Delivered ships are guaranteed of its superior performance and quality.